Who We Are
The Northern Ontario Angels is the #1 Angel Organization in North America for Northern Ontario entrepreneurs looking for growth capital and angel investors looking for investments. The foundation of this network was developed to take Northern Ontario businesses to the next level and stimulate investment and economic development in the region. NOA is continually growing, developing, and updating its Angel Investment Groups throughout the North and around the World.
Economic Prosperity across Northern Ontario
Connecting Angel Investors to Northern Ontario Entrepreneurs
Trust – Trust is the foundation upon which Northern Ontario Angels has built its reputation with investors and entrepreneurs.  Our investor members entrust us with their plans and expectations. Entrepreneurs rely on us to seek out investment and expertise.  This trust manifests through the common goal of building a stronger Northern Ontario economy.
Expertise – Professional quality results are achieved through our passion, leadership, education, responsibility, and accountability. The quality of our people and the excellence in our operations lead to NOA's successful results, known around the world.
Integrity – NOA proudly upholds the values of honesty, truthfulness and sincerity, while remaining ethical and fair in even the most difficult situations. The effort, time and due diligence put into every deal is true to our mission of delivering superior results in a professional manner.
Strong Governance – With representation across Northern Ontario, the Board of Directors have the professionalism and diverse knowledge to set NOA's strategic priorities and provide effective fiduciary oversight.
Confidentiality – NOA investor members and entrepreneurs know that our staff and consultants will safeguard and protect the privacy of all matters, in all circumstances.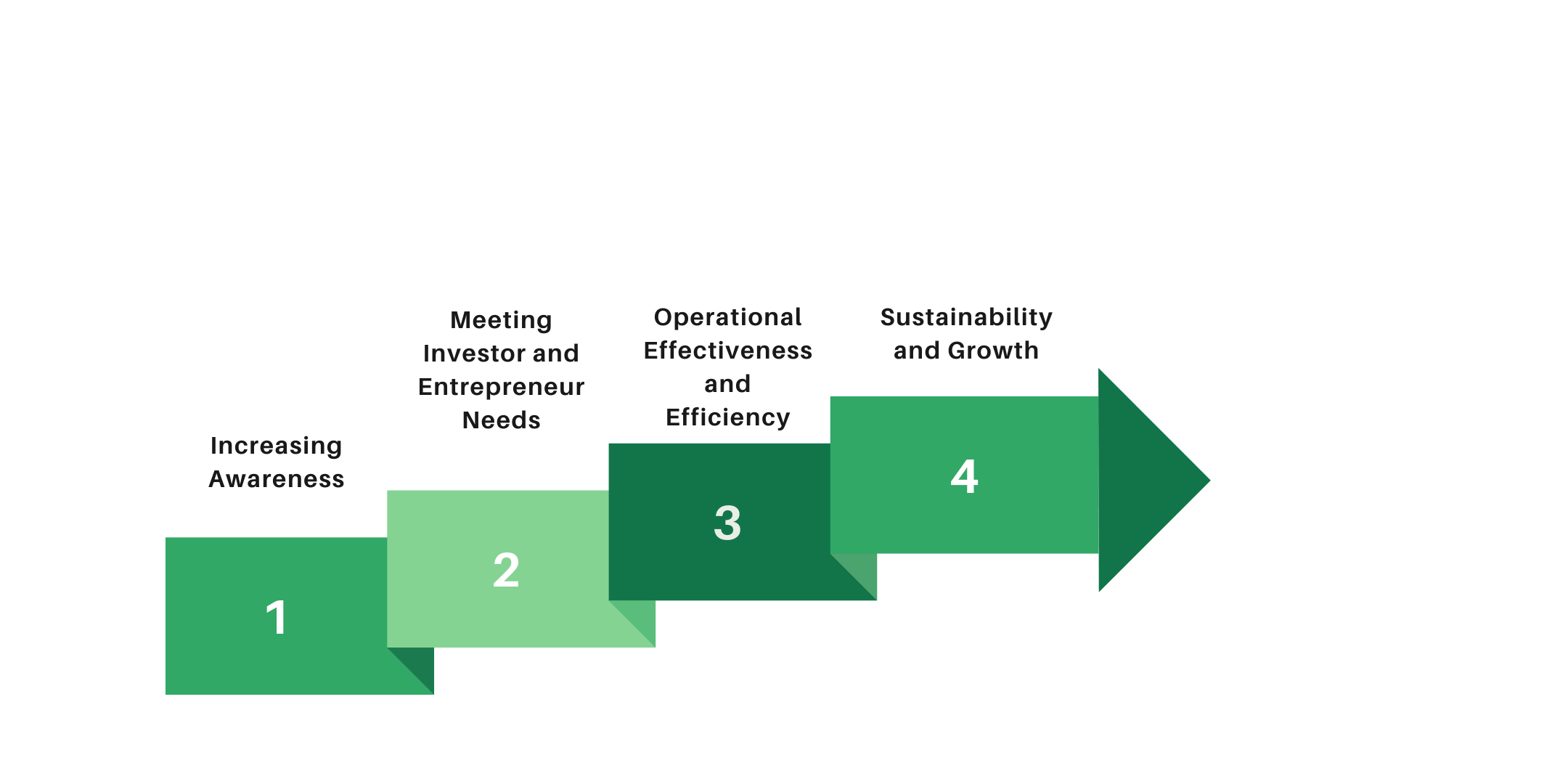 Northern Ontario Angels (NOA) was created as a not-for-profit corporation in November 2005 as a catalyst to establish angel investment groups and create a gateway to facilitate connections between entrepreneurs and investors. Our goal is to stimulate investment capital into Northern Ontario companies to help them grow and succeed. This is accomplished by improving the flow of investment capital, investment education, and management expertise into high-growth potential Northern companies.
NOA is governed by a volunteer Board of Directors, with the majority living and working in various communities across Northern Ontario. Directors include individuals from a variety of entrepreneurial and investment backgrounds. They are specifically selected for their unique connections, expertise, and influence to advance the NOA vision and mission. NOA is managed by a pan-Northern Executive Director, an Operations and Events Manager, and part-time consultants throughout the region.
Entrepreneur Application Form
Initial review & intake discussion
Investment readiness with NOA Consultant
Angel Investor Introduction & Pitch
Due Diligence & Investment finalization
NOA offers entrepreneurs a trusted link into the investment marketplace by bringing entrepreneurs and investors together to explore new business opportunities. We will guide you through the investment process, ensuring that you and your business are investment-ready before you ever meet a potential investor.
When you are investment-ready, NOA provides the opportunity to present to the most suitable investors for your business. Successful entrepreneurs receive the business capital they need as well as an invaluable source of knowledge, expertise and industry contacts. If you are serious about starting a high-growth business or want to take your existing business to the next level, NOA can help.
Apply Now
NOA liaises with angel investors and groups across Northern Ontario who are seeking innovative and high growth potential investment opportunities. We strive to provide angel members with key investment information, resources, and tools to improve their investment success.
Angels are successful entrepreneurs and influencers who have built successful businesses and professional careers and are seeking opportunities to invest in companies in which they can take an active interest. Angels have made a positive impact in Northern Ontario communities and support future growth across the region.

We invite qualified angel investors to register their information with NOA. Angel member identifications are held in the strictest of confidence.

Apply Now
Wednesday,
The Pint Public House
No event found!